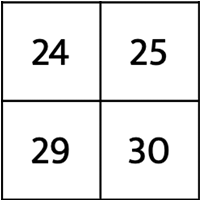 Based on what little is known about the new health care bill that was just passed, it will have a huge effect on small to mid-sized businesses. One of the line items, as reported in a summary by the Wall Street Journal, is that in 2013 companies with over 50 employees must provide "affordable" health care or face a fine of $3,000 per employee (excluding the first 30 employees). It doesn't state what "affordable" means.
In the same paragraph it states that the insurance industry must pay an annual fee of $8 billion starting in 2013 and rising in subsequent years.
I guess it's lost on me how an industry can pay $8 billion in annual fees and still provide affordable insurance packages to small business.
I don't know all of the intricacies of the proposed bill. I guess that makes me about as smart as the folks who passed it, they didn't read it either. What I do know as a mid-sized company CEO for over 15 years affordable health coverage is in the eye of the beholder.
I cannot think of a single year where our health care costs were not increased to one of my companies. Every year we scrambled to try and balance plan benefits against rising costs while trying to keep employee contributions down.
Large corporations have bargaining power and volume, and are able to secure better pricing. The small and mid-sized business owner has no such advantage. While the new plan talks about Insurance exchanges to allow small business the opportunity to shop their coverage I don't see that as any different than what they do currently. We had to shop our coverage every few years to keep costs in line.
The bottom line of all of this is costs for business will increase, and employers will take a harder look at hiring full time employees. Prudent companies will consider health care costs in their strategic planning process, deciding whether to make investments in automation vs. full time employees with an ever increasing cost base, It will make the playing field even more uneven with countries such as China where benefits and regulation are not a concern.
Health care reform is certainly needed. It's unacceptable that so many Americans, especially the "working poor" as they are called, are without health care. The United States spends roughly twice as much as other developed countries on health care and millions are uncovered. There simply has to be a better way. But history has shown us that a government mandated and controlled program isn't it.
One of the chief reasons why we spend so much on health care is the cost the insurance companies and health care companies absorb trying to deal with government bureaucracy. To see government health care effectiveness you don't have to look any further than the VA and how our veterans are treated.
The full impact of this bill on business is unknown, even by those who passed it.