How to Keep Our Diet Delicious and Interesting
23 April, 2022
0 Comments
---
How to Keep Our Diet Delicious and Interesting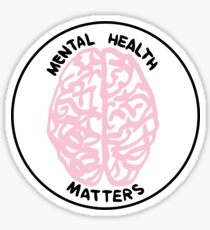 One of the biggest problems when we are trying to lose weight is maintaining interest and flavour in the food that we eat. If we become bored with the dishes that we create, then we may be tempted to revert back towards unhealthy options. If we strive to maintain healthy, new and interesting foods in our weight loss plan, we will find that we can easily stick to our diet week after week. Here are a few suggestions to help keep our diet going strong and successfully:
Source New Recipes
If we are repetitive in the meals that we eat on a daily basis, we will be sure to become bored over time. We should try to source new and exciting recipes which incorporate ingredients that we enjoy. We can invest in new cook books or search online. There is so much free information online which may include exciting new menu options to choose and help inspire us. We should make a selection of various starters, main courses and desserts which appeal to us, and aim to try a new one at least once or twice every week.
Adapt Old Recipes
We may be content with many of the recipes that we use regularly, which is fine. However we can always find minor ways to change them so that they appear to be like a new dish. Perhaps we could use a different protein element, substitute rice for noodles or include different vegetables or salad ingredients. We could include extra ingredients or omit others. We could make variations in the way that we present our dishes, change accompaniments or enhance dishes with low-calorie sauces or dressings. There are numerous variations that we can make to even the most basic recipe to make it seem like a completely different dish, even when the basic ingredients are more or less the same.
Inject New Flavours
Another excellent way to add interest to an old recipe is the injection of flavour. Why not try experimenting with different herbs and spices? We could try spicing up a stir fry or adding interest to fish dishes with tasty marinades. Many supermarkets stock a large and varied selection of bottled sauces and ready-made marinades. These can be a handy and flavour enhancing addition to a meal, but be sure to check the labels concerning the nutritional information as some may be high calorie due to high sugar and fat content and also a high sodium content too.
With a little imagination as well as creative inspiration, we can make every meal interesting, delicious and appetising, which all help stop the boredom setting in. Once we have mastered the art of preventing boredom, we will be much more likely to happily stick to our weight loss programme and look forward to achieving our weight loss goals