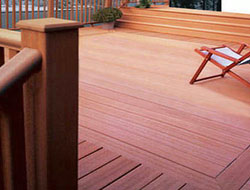 According to studies by Medicare 18-20% of patients find themselves back in the hospital within 30 days of being released. Lack of follow up by patients is the main reason for a return trip. Discharge instructions almost always recommend that patients see their primary care physician within one to two weeks of being released from the hospital.
This is important because medical care today is very different from medical care years ago when your primary care physician actually came to the hospital to see you. Today, physicians called hospitalists care for you while in the hospital. Your primary care physician cares for you when you are in the community. Many times your primary care physician has no idea you were even hospitalized, thus the importance of making an appointment to discuss further treatment for the condition that placed you in the hospital in the first place. Otherwise it's likely you'll win a return trip to the hospital.
Make sure any prescriptions that you leave the hospital with are filled and that you take the medication as prescribed. These prescriptions were written for a reason, yet many of go unfilled. Were you prescribed physical or other therapy? Participate. Again more recommendations that go unheeded by patients. Did you think you ended up in the hospital because you were caring for yourself properly? Is it your intention to go back home and do the same thing? You're playing monopoly with your life, lose a turn and go back to the hospital.
Many older adults fail to see the progression and seriousness of their diagnosis. This occurs for several reasons. Physicians talk in medical speak. Older adults seeing the physicians as god-like are hesitant to ask questions; they do not ask questions about anything they do not understand. Physicians also diagnose versus offer information that affects the day to day life of their patients. For example many physicians do not tell patients to lose weight, improve their diets or stop smoking when this direction would benefit many individuals.
Due to insurance issues, hospitals are also rushed to push patients out the door, usually in three days or less. This rush many times does not allow for conditions to be fully diagnosed thus the problem resulting in the hospitalization is not resolved. What happens then? The patient is released, does not take medications, does not make a follow up appointment with the primary care physician and ends up back in the hospital.
This is expensive not only to the patient but the healthcare community. In 2009 a trip to the hospital costs the average Medicare patient a co-pay of $1,068. The ambulance trip to the hospital another $600-800. If individuals, not insurance, had to pay these costs I have to believe that we would take better care of ourselves.
Other issues with older adults that complicate this situation is memory loss. Many individuals do not take care of themselves because they simply can't remember if medications were taken, meals were eaten, and bathing was completed. About fifty percent of individuals over the age of 85 have dementia, many times undiagnosed unless a family member notices because the individual cannot report a condition to their physician of which they are not aware. To further complicate the situation; most general physicians do not have experience with the subtlety of memory loss.
It is important if you are an older adult to have someone who can advocate for your health care needs. If you are a child, offer to attend medical appointments or coordinate information for your parents. Make sure they follow up with post hospitalization recommendations. You'll save unnecessary trips to hospital emergency rooms and help your parent have a better quality of life. A little help goes a long way.