Do Your CNAs Provide Cost-Efficient Care?
28 August, 2021
0 Comments
---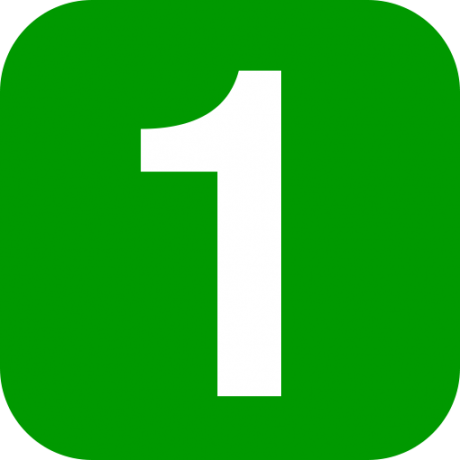 In today's economy, it's more important than ever for health care employees to be cost-efficient. Are your nursing assistants aware of what it takes to run your organization-and how they can affect the financial bottom line? Here is some information about cost-efficient care that you can share with your CNAs:
Even Toilet Paper Adds Up!
Have you ever looked at a hospital bill and felt sicker than when you were actually in the hospital? Or, have you or a loved one ever had to consider selling your home in order to afford long term care? There is no doubt about it. The cost of heath care in America is sky-rocketing. Everything from the price of a room for the night, to the cost of a single aspirin seems to be more than the average consumer can handle.
With prices so high, you'd think health care facilities would report record profits. The opposite is true. For example, 50 percent of hospitals currently make no profit at all. So, why does health care cost so much for consumers? And, why is it still not enough?
It costs a lot of money, hundreds of millions, to run a hospital or long term care facility. Let's look at one tiny example-toilet paper.
Imagine, a roll of toilet paper costs about 25 cents. Then, estimate there are 300 patient rooms, each with it's own bathroom.
In addition, there are 20 public and employee restrooms with 5 stalls each. That's 400 toilets at XYZ Hospital that need toilet paper.
At 25 cents per roll, it cost $100 to put just one roll with each toilet. Let's say the rolls run out every three days. $100 every three days comes out to $1000 per month-or $12,000 per year. And, the hospital cannot charge patients or employees for toilet paper!
So, XYZ Hospital shifts the cost onto other things, like aspirin! That's how an aspirin that should cost one dollar gets a price tag of ten dollars (or more)!
There are many reasons why healthcare costs are outrageous. Insurance, medication, the cost of supplies and employee wages are the biggest factors.
You may be wondering why you should care. Well, it's simple. If the company you work for makes a profit, there will be more money for you! Read on to find out how you can provide cost-efficient care and help keep medical costs down. When you do, everyone benefits!
Where Does All the Money Go?
YOU! Whether you work in acute care, long-term care or home health, the largest portion of your employer's budget goes to you! Well, maybe not you personally… but you as a group of employees. It takes a lot of money to recruit, train, and keep employees. Your salary, benefits, the cost of training and continuing education are all investments your company is making in you!
SUPPLIES. From dust mops to catheter kits, supplies are a necessary part of providing healthcare. Most supply expenses make sense. The cost of the item is added to the cost of storing it, using it, and disposing of it. Then, those costs are simply passed on to the consumer. The problem comes when supplies are wasted. It is estimated that the average healthcare organization wastes more than $1 million in supplies every year!
NOSOCOMIAL INFECTIONS. A nosocomial infection means that the client becomes infected while in the hospital or long term care facility. If you cause an infection in someone, who do you think is responsible for paying for the extra time and medication it takes to treat that infection? Treating nosocomial infections costs billions. Treating infections from MRSA alone, can cost up to $4 billion a year.
ENERGY. Healthcare facilities use twice as much energy as other businesses. Computer systems, high tech equipment and air handling systems all use energy-and energy is expensive. Just like conserving energy for your family, you can conserve energy at your workplace.
WASTE DISPOSAL. The "green revolution" is hitting the healthcare industry. New ideas for recycling, reducing packaging, and creating less garbage can save your employer money and help the planet.
Ten Thoughts on Cost-Efficient Care
Providing cost-efficient care means giving the best (or better) service while minimizing waste.
Waste is anything that is discarded without being put to use. Things that can be wasted include time, supplies, resources, energy, money and the resources spent on waste disposal itself.
For the average health care workplace, supplies take up 20% of the budget. Inefficient use of supplies "steals" money from the budget that might go to employee raises and benefits.
As you begin to pay attention to waste, you will see there are many areas where resources can be reserved and the care you provide will actually improve.
You don't need any special training or an advanced degree to make an important contribution to your workplace, your life, your own home, and the planet!
Small changes can have a huge impact. Paying attention to the way you manage your time will not only make you a better employee and caregiver, but will improve your overall health.
When you work smarter, you lower your stress level, expend less energy and find you actually still have energy at the end of your shift.
Protecting yourself and your clients from injury and infection will cut down on lost wages for you and lost profits to your employer.
Remember: every dollar wasted is passed on to the consumer. One day you or a loved one will be the healthcare consumer. Do you want to pay for someone else's wasted time? Do you want to pay more because lights were left on in empty rooms?
The choices you make today to conserve resources will benefit you, your family, and your clients in the future. Use your time, supplies and energy wisely!
Tags:
costefficient
,
provide