A Way to Keep That New Years Resolution
15 September, 2021
0 Comments
---
A Way to Keep That New Years Resolution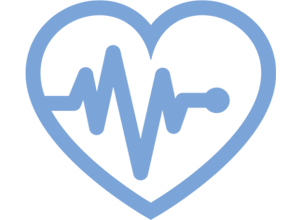 It finally hit me. I wasn't really expecting it to hit me as hard as it did, but like a sledgehammer to the side of the face, I found myself really getting a jolt and taking notice. I don't typically exercise and I admit that I eat too little vegetables, but I am conscious of at least recognizing that there is a better way to live. I can't say that I feel bad about not doing it, but I do admit that if I was able to get myself motivated enough, I could finally resist that last donut on the rack. And, like I've been saying, it hit me.
Yoga has become a new drug that I have grown addicted too only after three times engulfed in its grasps. Admittedly, I am a full fledged rookie when it comes to this style of stretching and contorting your body, but the natural high that it leaves it its wake is nothing short of mind blowing. The people are welcoming and the instructor, incredibly patient. It is harder then it looks and after leaving the studio, I felt more compelled to tell my friends and family about this new drug that I found.
Throughout my younger years, I was always active in sports and thought that I was able to do just about any exercise that was out there. I have tried power lifting in college, mainly because I was a college athlete and figured that was just what they did and in my after college life I was seen at certain palates studios, which I felt was an added necessity, but then after that I pretty much let myself take a new of roundness and I'm not very impressed with it. In my inbox at work I discovered a coupon for a company in Coconut Creek, Florida. And, like I said, I was hooked.
There is one caveat to this whole yoga place and experience. Its done in a 105 degree room – so that whole warm-up session that everyone tells you to do before you start your workout – its already taken care of. You build up a sweat thanks to the brainchild of Bikram Choudhury who invented this style of hot yoga – or Bikram Yoga – whose goal is general wellness. I can say that is exactly what it does.
I felt every bit as strong mentally as I did physically. I welcome anyone of any age to come out and try it, just be forewarned that it will kick your butt. My instructor and owner of of the club, will guided me through all the steps needed to begin my "therapeutic" healing. The equipment consists of a mat – that's pretty much it – although you might want to bring like a gallon of water a few towels, because you will need them.
I have turned a few people on to hot yoga. I am, after all still a rookie, but I don't feel that awkward anymore. This New Year I'm hoping to keep a resolution of living well – mentally, spiritually and physically – and after witnessing the rush that I get after only a few exhausting sessions in hot yoga – I'm sure that I will keep this New Year's promise. Hot Salutations is a great place to meet some new friends and get a one of a kind workout.